"No Knee[d] For It" - Should Front/Side Kicks To The Knee Be Banned From MMA?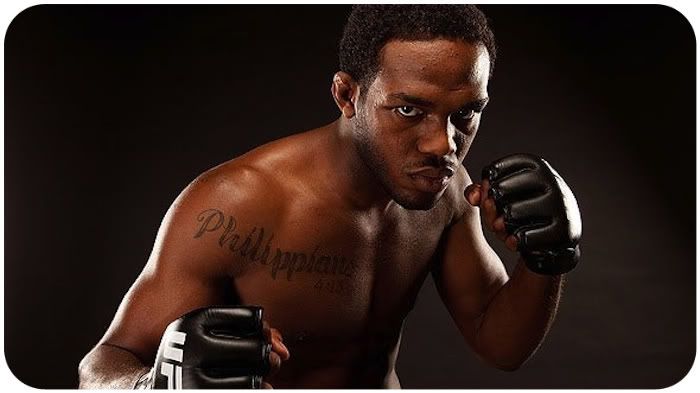 Jon "Bones" Jones has been under constant criticism from the MMA community since dismantling Mauricio "Shogun" Rua at UFC 125, where he captured the Light-Heavyweight (LHW) Championship. Why? I'm not entirely sure, actually. Maybe it has to do with how quickly Jones blasted on to the scene. Since starting his MMA career in April of 2008, Jones compiled a 7-0 record in a matter of four short months. Since then, he has put together an impressive record of 15-1. Entangled in those fifteen wins are whoopins he put on Stephan Bonnar, Brandon Vera, Vladimir Matyushenko, and most recently, the former PrideFC Middleweight Champ and UFC LHW Champ, Quinton "Rampage" Jackson.
 Along the way, Jones has been tagged by both fans and some opponents alike as "cocky" and "very arrogant" for what he claims is "being very confident in my own abilities." But here is how I see it; Jones is easy to hate. Why? Think about it. The guy destroys some of the sports' most beloved fighters in one jagged swoop and makes it look effortless. Fans barely had time to watch him fight, much less get to know him. It's like the new kid at school; he can't just jump on the court during lunchtime recess and call next. He's gotta wait till he's picked. Instead, not only did Jones call next, but he still hasn't left the court. And, as if that weren't all enough, Jone's isn't the coolest of dudes. He's not particularly funny. In fact, he can be a bit corny at times. Oh and lets not leave out the fact that he's not afraid to share his religious devotion at all times (people don't seem to dig that, for whatever reason). So it's pretty clear to the MMA community; Jones ain't your homie, and he plays by a different set of rules. Which brings me to crux of this Injury-Duty Report: Should kicks like Jones' front/side kick to the knee be banned from the octagon?
First, let me be clear, this isn't a dig at Jones, and I don't think the dude is a "dirty" fighter (Brandon Vera has a similar kick). In fact, I'm a fan. My beef is with a specific technique Jones uses where he directs a low side (sometimes front) kick just above the knee of a standing opponent (see clip above). The kick was used almost half a dozen times in his fight against Shogun (whom if you recall was actually returning from knee surgery when he fought Jones) and even more in his fight with Rampage. The objective of the kick seems to be pretty obvious: to disrupt the opponent's stance, keep him guessing, and knock his timing off. However, if done "correctly," this kick could have far worse consequences, such as a hyperextended knee, a torn anterior cruciate ligament (ACL), or posterior cruciate ligament (PCL). (See ID Anatomy clip below)
I'm pretty sure a bunch of you are thinking, "Hey stupid. EVERY move in MMA can end up hurting somebody really badly." First, no need for name-calling. Secondly, look, I get it…It's obviously a dangerous sport, but this particular kick has only a handful of outcomes if "properly executed", the worst of which is blowing a guy's knee out. Next to a blown shoulder, this is one of the more detrimental joint injuries a fighter can suffer. Between surgery and rehab, a fighter is looking at a layoff of 7-12 months! And in a good portion of that time where will be no aggressive running, rolling…nothing.
 Sure, there are other things that can cause serious injury to a knee during a fight.  However, the difference between this and say a knee-bar is that the process isn't developing in front of the fighter. He doesn't have time (even if it is only a split second) to say to himself "aw shit, I'm stuck. I'd better tap!" I also get that it's a very effective technique, but so is the eye-gouge, but we can all pretty much agree that however effective it is, the potential for injury is just not worth it. These guys put in too much work, too much time, and suffer enough injuries as it is to allow this to continue. The last thing I would want to see is a fighter rocked and noodle-legged, barely able to stand on his own two feet only to have one of these kicks launched in his direction. With reaction time already compromised and the muscles in his legs not providing the knee with proper strength, support and stability, the results would be disastrous.
 To me, it's a no brainer. Similar to the recent ban of the horsecollar tackle in the NFL, some things are just bad for the wellbeing of the athlete and take away from the longevity of fighters. I know you MMA purists are thinking, "People have been doing these things for years, there's no need to change it!" And you're right, they have been doing it for years. Yes, I'll also acknowledge that it's an "effective" technique. And no, I can't point to specific clip of this sort of injury happening in the octagon as a result of this kick, but that's all the more reason to question its use now rather than later. As these fighters become more skilled, they'll all be looking for that edge in the octagon, that one "little something" that will turn the tides of a fight. Sort of how after Anderson Silva dropped Vitor Belfort with that nasty front kick to the face, all of a sudden we began to see the same technique attempted by countless other fighters. But that "little something" of an edge shouldn't hurt a fighters chance to fight another day.  
@ID_MMA
8 Notes/ Hide
injurydutymma reblogged this from injuryduty